'Makeup' is a term that has been around from the ancient of days in a variety of forms and cultures. From coloured dyes and face art, it has evolved into a multi-billion-dollar industry which is thriving in the world today. Mineral based make-up on the other hand is a fairly new and innovative method of creating make-up utilizing the gifts of nature.
This type of makeup stands out, because 100% of its ingredients are from the earth. Some examples of the ingredients include, titanium dioxide, mica and iron oxides. Moreover, the product produced generally does not have any aromas, dyes or preservatives. Keep reading to find out some major advantages of using mineral makeup:
Sunscreen
Yes, you read that right! Mineral foundation always has sunscreen infused in it. When you buy face makeup it is always highly beneficial to not just look beautiful but keep your beauty intact and keeping your face safe from harmful UV rays will do just that.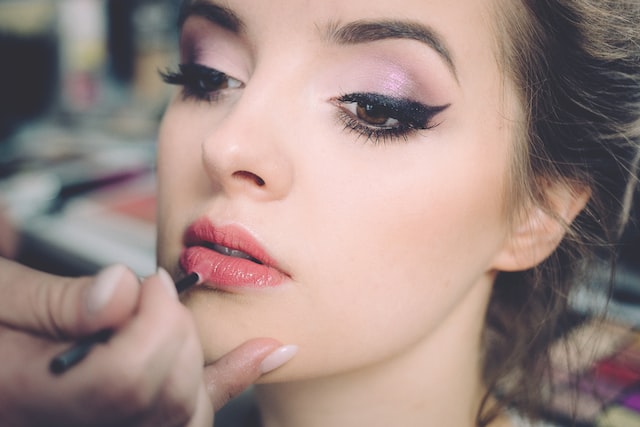 This is especially advantageous to those living an island life and have the sun shining around them on almost a daily basis. The titanium dioxide and zinc oxide found in mineral makeup create a protective layer on your face against the sun, which in turn keeps you shielded away from dangerous UV rays and horrendous skin damage. To protect your beauty, use mineral makeup!
A Skincare Agent
The majority of usual high-end and drugstore makeup brands are severely lacking in the skincare department. Most popular makeup available today could do some damage to your skin in the long run. This type of makeup is packed with chemicals and preservatives that could cause breakouts, skin rashes or block pores (dreadful!).
However, the innovation of mineral makeup has paved the way to integrate both makeup and skincare in one go. For instance, your skin loves zinc and clays which are found in mineral makeup products.  Time to say bye-bye to breakouts!
Provides a Soothing Effect
Many individuals' world is suffering with the issue of sensitive skin. Mineral makeup could help combat this problem. Mineral makeup does not have any irritants, such as chemicals and talc. If you are struggling with itchy, red or dry skin using some mineral foundation could sort out all your skin related problems.
Moreover, artificial hues and chemicals found in traditional makeup products could clog up your skin, but mineral makeup gives a soothing effect to the skin. So soothing in fact, that it could even be used to gently cover up skin conditions such as rosacea. Keep your sensitive skin safe by choosing to use more mineral based makeup.
Light and Fresh
Nothing can get fresher than nature. Using nature-based makeup can make you and your skin feel light and free. The biggest issue with the makeup that has been around is the feeling of having an additional layer of skin. Some people can actually feel the weight of their makeup. When you use mineral makeup, it should feel as if you did not really put anything on your face in the first place. You only need a light layer of mineral makeup and you will be ready to go.
It's time to swap up the traditional makeup on your countertop with some mineral makeup. Consider it a new year's resolution for 2023!